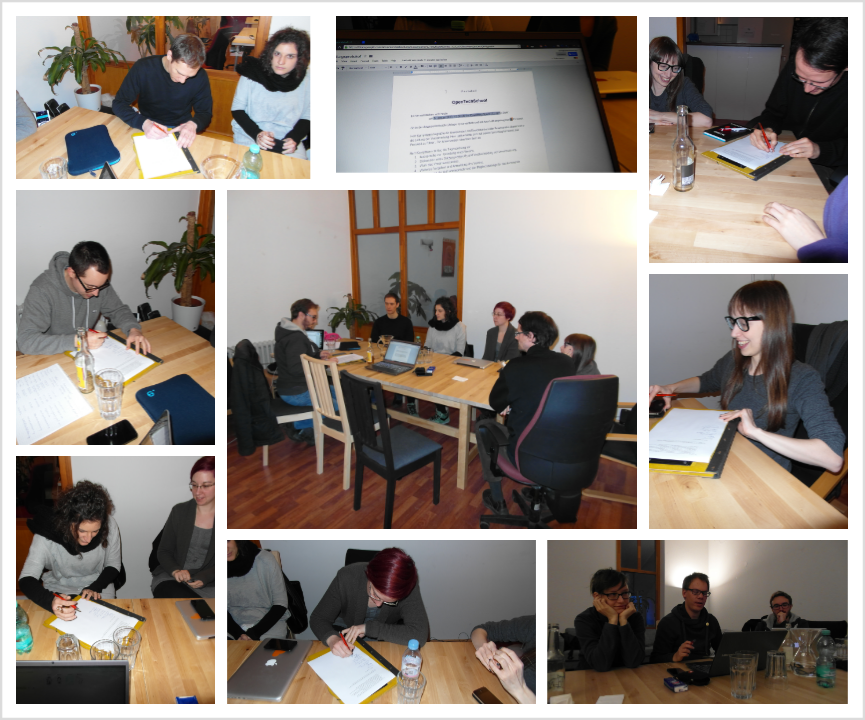 This is it! We are excited to announce that OpenTechSchool is now official a Foundation, more precisely a "gemeinütziger e.V." — a non-profit foundation under German law.
The OpenTechSchool e.V. has officially been established on January 5th, 2013 and registered on March 25th, 2013.
What does that mean for you, our community, for us all?
The OpenTechSchool movement and initiatives will essentially stay the same. We created the foundation to empower our community, and simplify some process that require a legal entity, such as sponsoring.
But that also means that anybody can join the foundation as a member and support us by doing so with a 2€ monthly membership fee. But fear not as before, no membership will be required to take part in our activities, whether as a coach or as a learner. All our workshops and events are still free for everyone to attend.
If you want to support us even further you also now accept donations:
We are looking forward to seeing what new initiatives, workshops and events this will enable us all to build together!