Last Saturday (25 March) we did a JavaScript for Absolute Beginners workshop in Berlin again.
This one was particularly special as we successfully reached out to new people - in this case refugees. We got invited by Neue Nachbarschaft Moabit, a community initiative for bringing together newcomers and locals, to do the workshop at their wonderful café. We were happy to have a diverse group of learners, coaches and organizers, half of them members of the Neue Nachbarschaft community.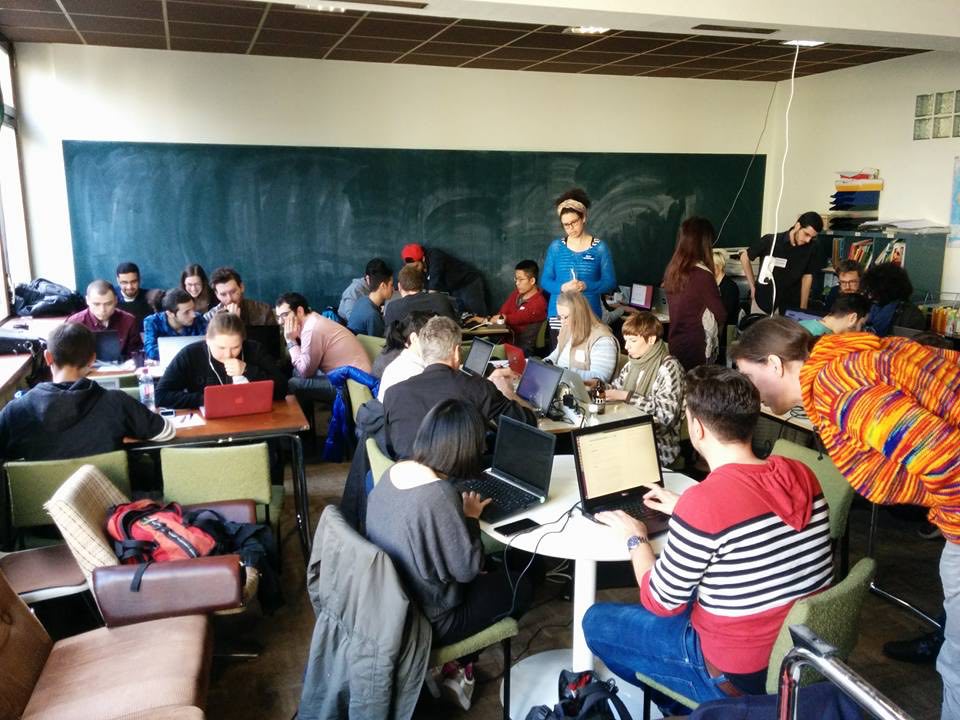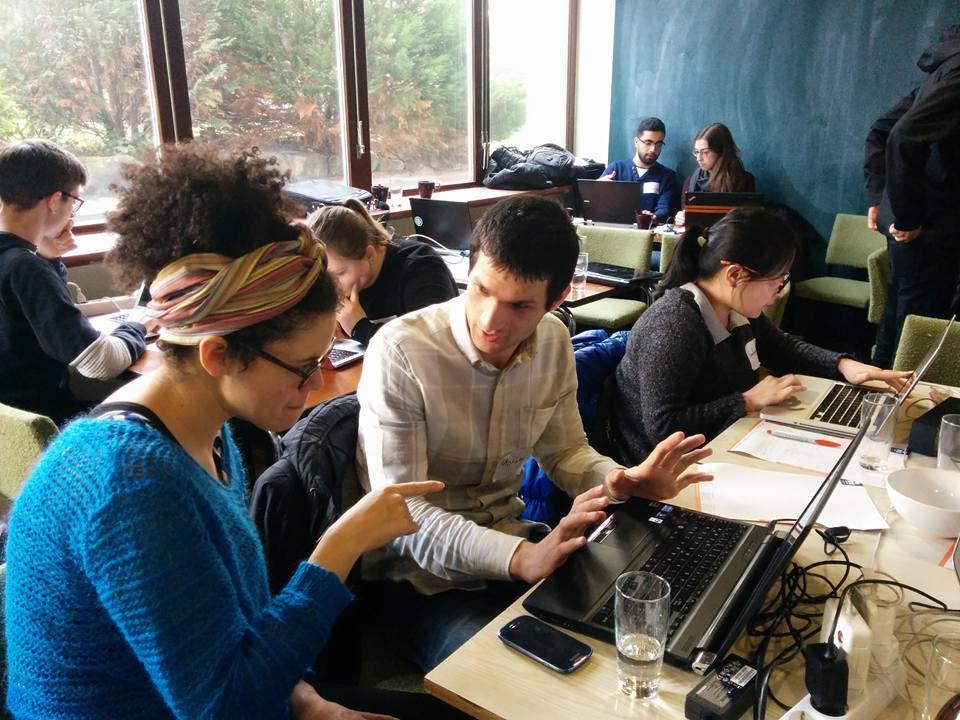 People enjoying learning together and connecting.
Everyone is busy making the browser smile. pic.twitter.com/Q6m7w8dKkY

— OpenTechSchool BLN (@OTS_BLN) 25. März 2017
American artists, Syrian refugees, born Berliners, Chinese engineers, meeting in a room to learn JavaScript together. Amazing!

— Hëävü Mëtäl Westin (@karlwestin) 25. März 2017
A big Thank You goes out to the many helping hands that
organized everything regarding the venue
prepared the OpenTechSchool laptops so we could give them out to learners that didn't bring one
installed extra Freifunk routers to make the wifi stable enough for the 40 people we had in the room
gave presentations about OTS and JavaScript
and of course to the coaches!
Some of the learners volunteered to participate in establishing a new Open Co-Learning at Neue Nachbarschaft.
We are looking forward to run more successful events with Neue Nachbarschaft.